Sign Artist uses die-cut, high-tech vinyl to deliver impactful signs for any space. Jaelex, in Chicago's northwest suburbs, loves this bold and sophisticated sign for its new office suite. Installing a 3-D lobby sign for a curved wall was not practical, and would not have delivered the optimal punch our client requested. Sign Artist's solution? An adhesive vinyl sign that pops visually from the wall, hugs the curve, and was sealed by heat, for long life.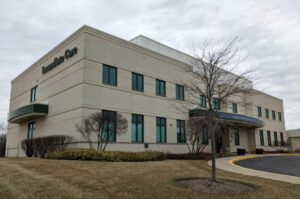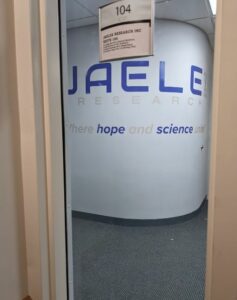 Sign Artist adjusted the sign's position strategically, so the Jaelex brand would be centered visually through the front glass door.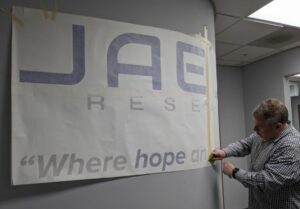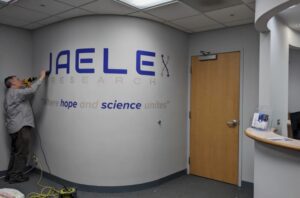 The careful application process ensures that the 3-M adhesive vinyl embraces the subtle texture of the wall, to give a painted-on finish. Heat seals the product, so it adheres for years to come, although the sign is removeable by heat, as well, if needed.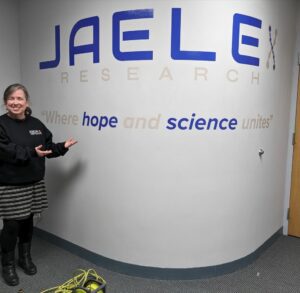 Designing, fabricating and installing adhesive lobby signs, are Sign Artist specialties! Give Ed a call to help rebrand your office space with vibrant vinyl, which can also feature any photos or art you choose. 630-815-5472.