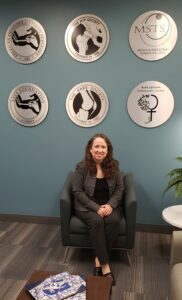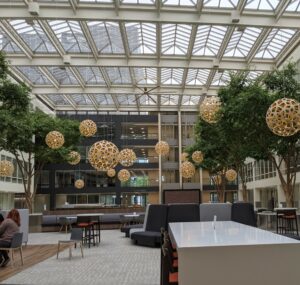 Sign Artist fabricated and installed custom brushed metal lobby signs for a hub of medical associations in Chicagoland. The Musculoskeletal Tumor Society, American Shoulder and Elbow Surgeons, The Hip and Knee Societies, and other medical associations at the  sleek Schaumburg Corporate Center (above right), opted for brushed aluminum seals to display their identities and specialties.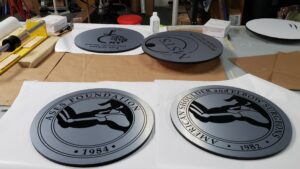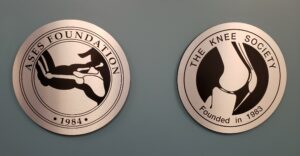 The six seals boldly catch the light, and are visible far down the hallway. Artistic black logos on silver finesse these signs, and deliver essential graphic messages. Any observer can see at a glance the wide scope of specialties represented by the associations at this site. By their nature, such brushed metal seals instill confidence in the viewer, that these are associations that are professional and respected.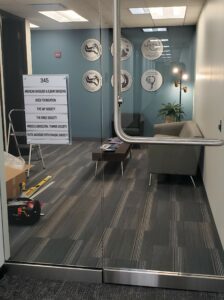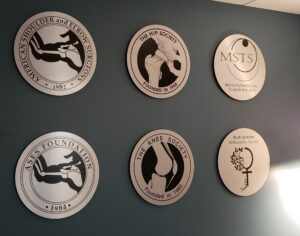 Need lobby signs or art to express the expertise of your business or association? Call Ed at Sign Artist, 630-594-4185. We have a fine artist/graphic designer on staff, who can work with your logo and branding, or develop for your business, a whole new look!