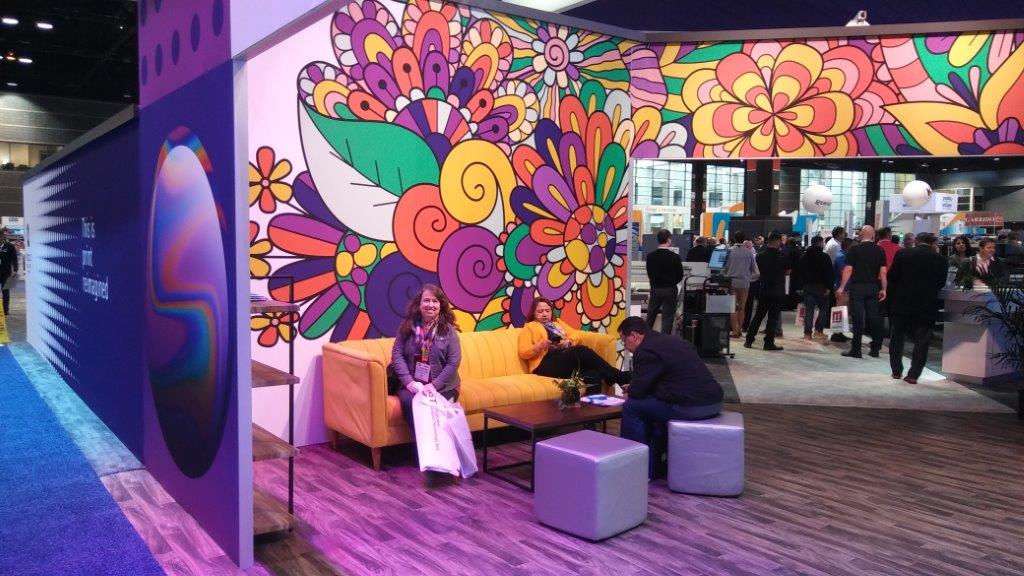 Wall & Window Graphics – Extend Your Space With Panoramic Images
Walls can confine…or open your vista! Wrap your wall in hi-tech digital vinyl. Try a large-scale vibrant image. Install a gallery on adhesive canvas. Add an inspiring quote or mission statement to your wall, to motivate employee or client.

Large format window images also create an environment and manage incoming light. Check our Sign Artist projects below. We fabricate and install large-scale digital art on the walls & windows of our clients and in our own studio.

Call Sign Artist Studio to discuss your vision. We have an exceptional photographer, artist and designer on staff. Sign Artist also has a library of images to suit every topic and taste. We can also work with your personal high-resolution vector art or photos. Let us help you to create a unique gallery in your office, classroom or place of worship.
---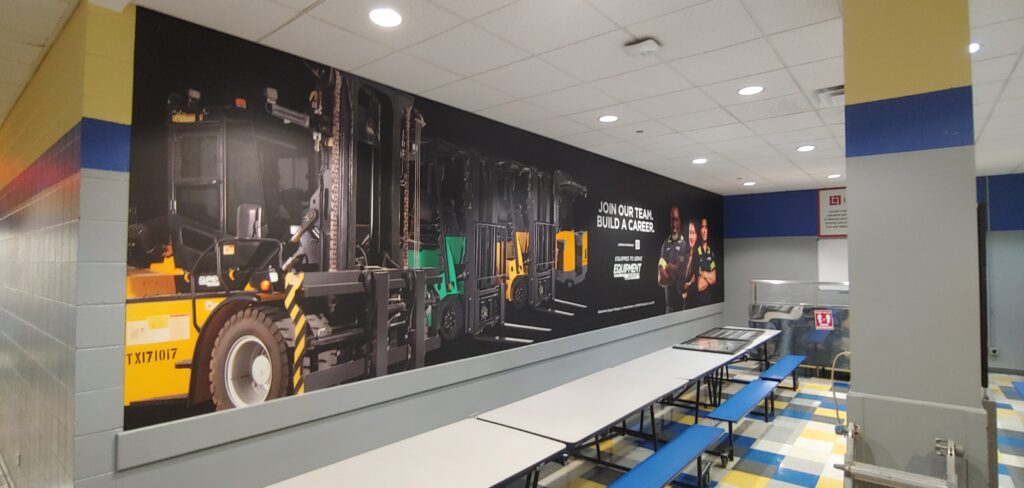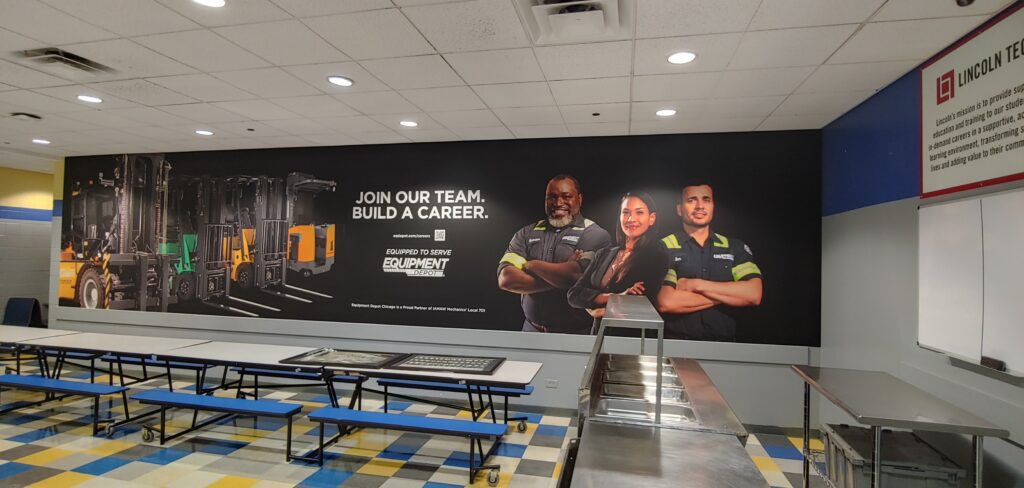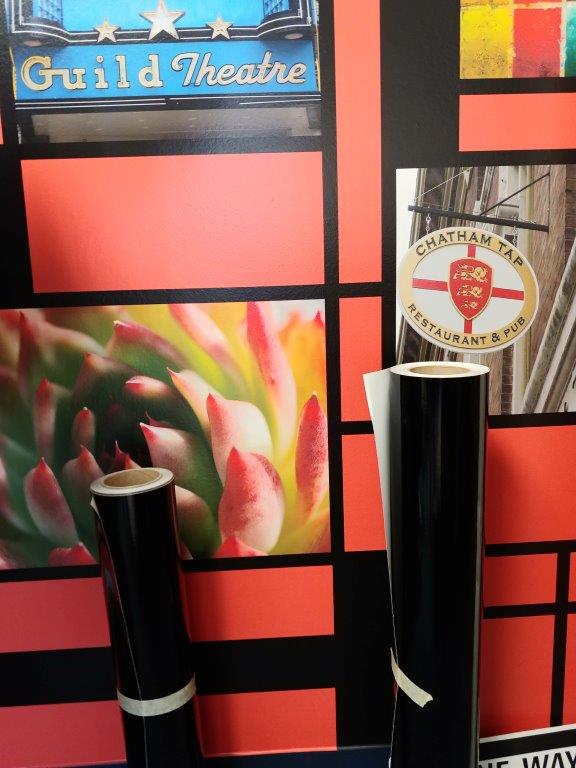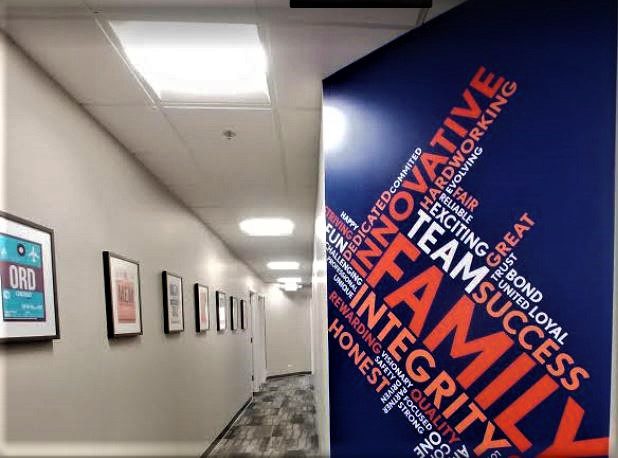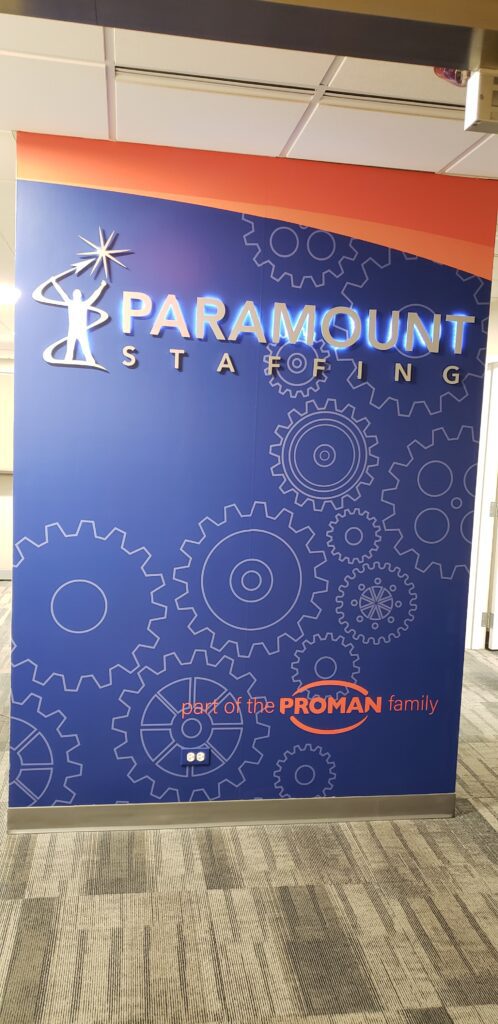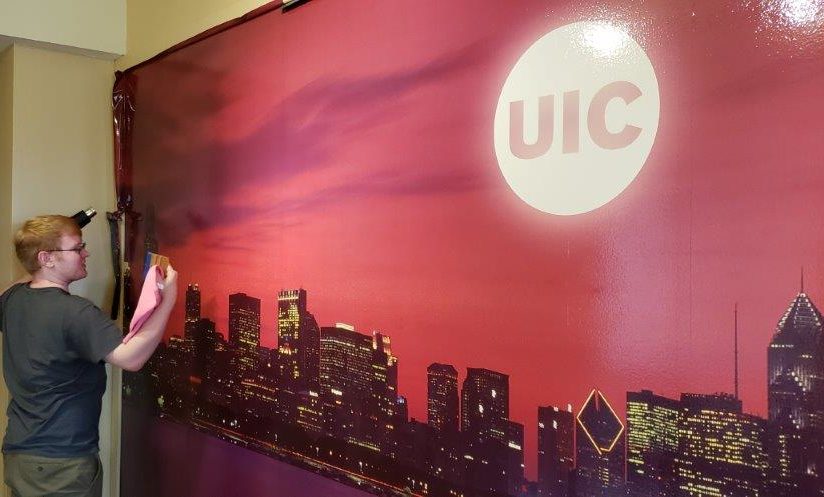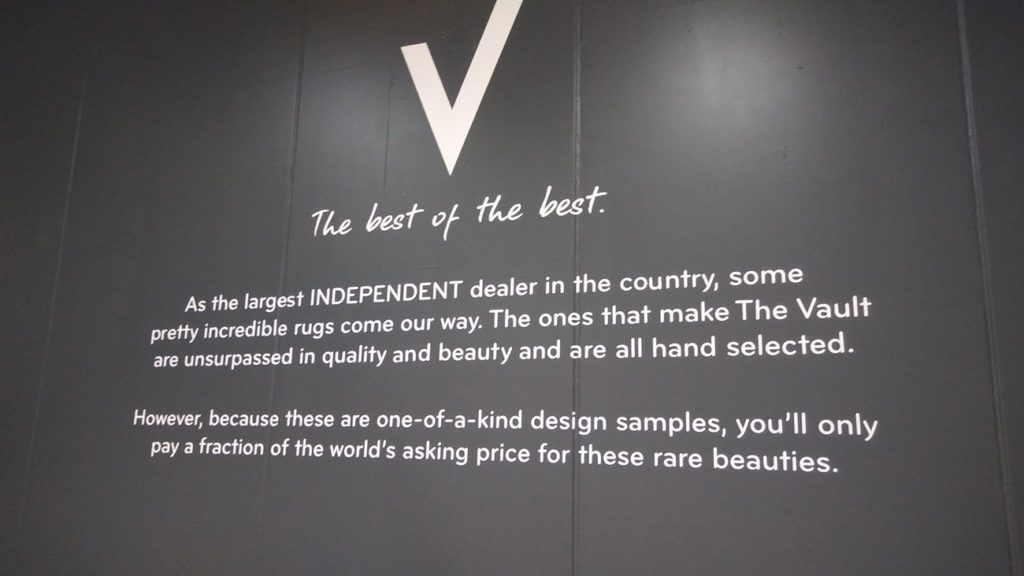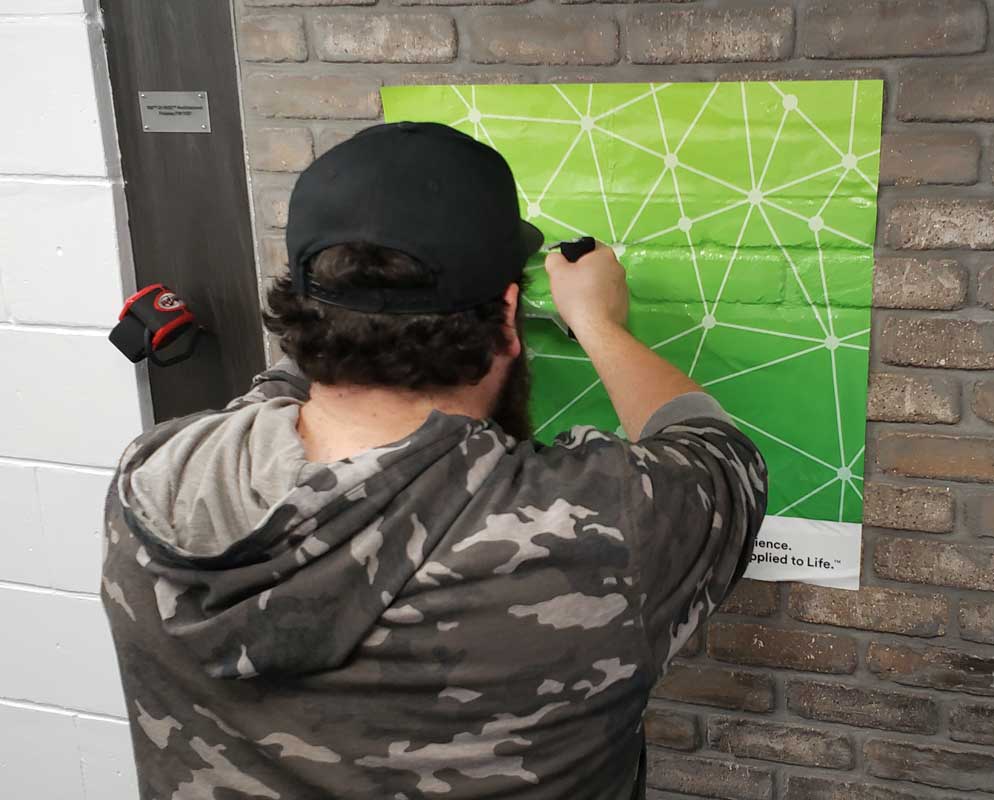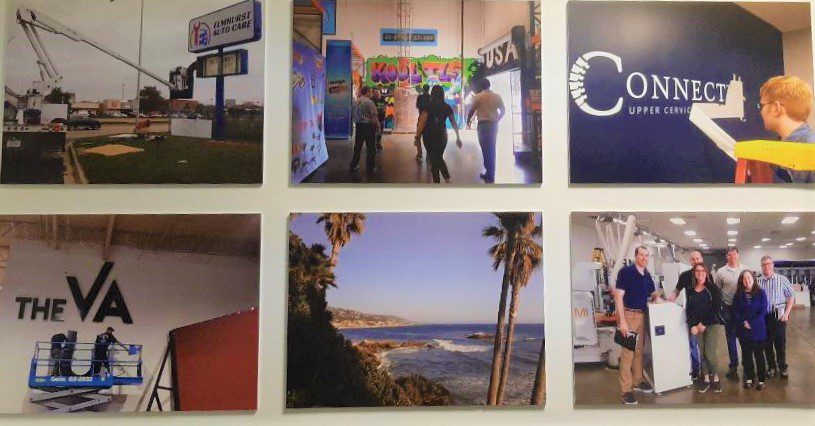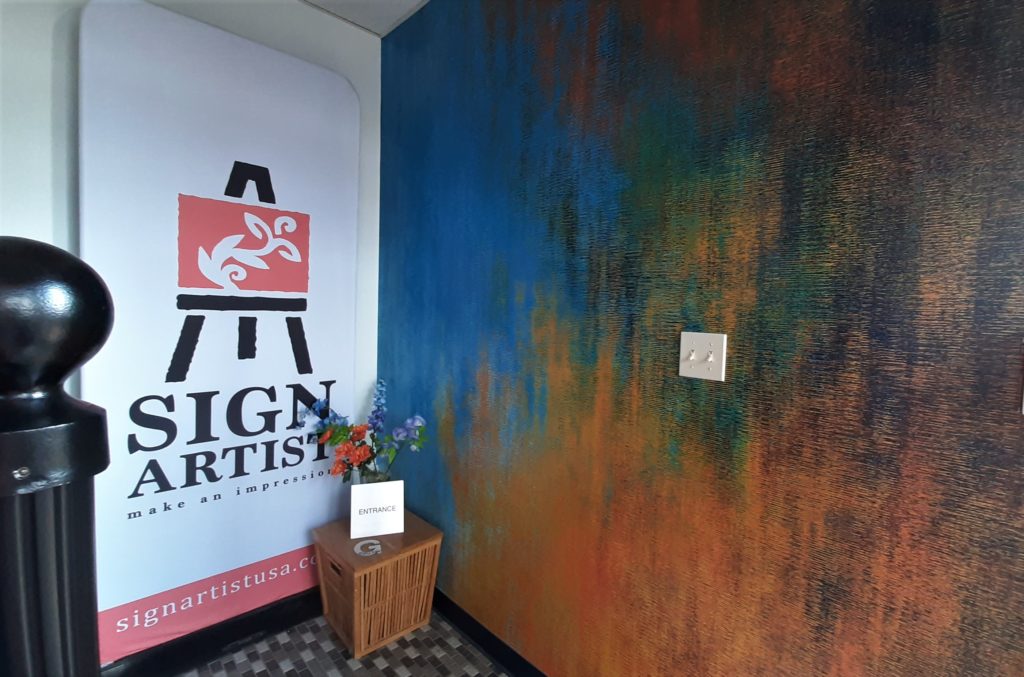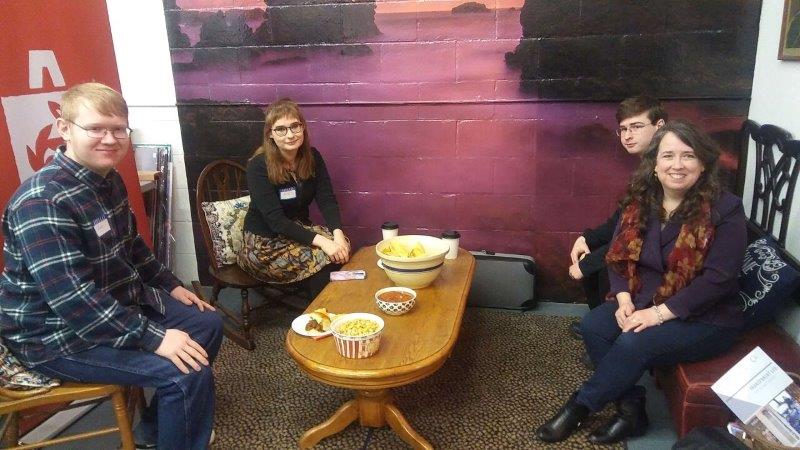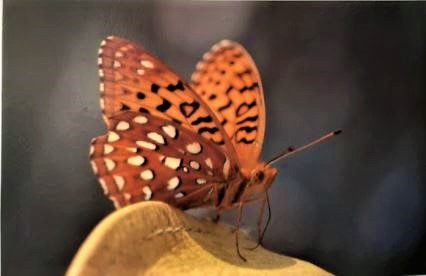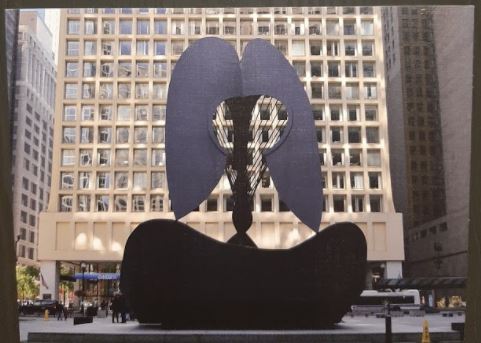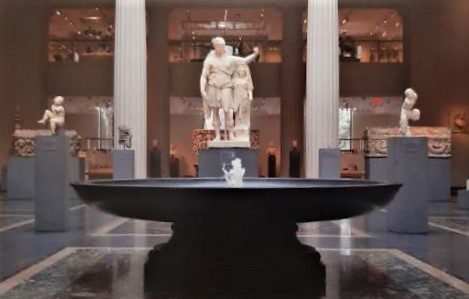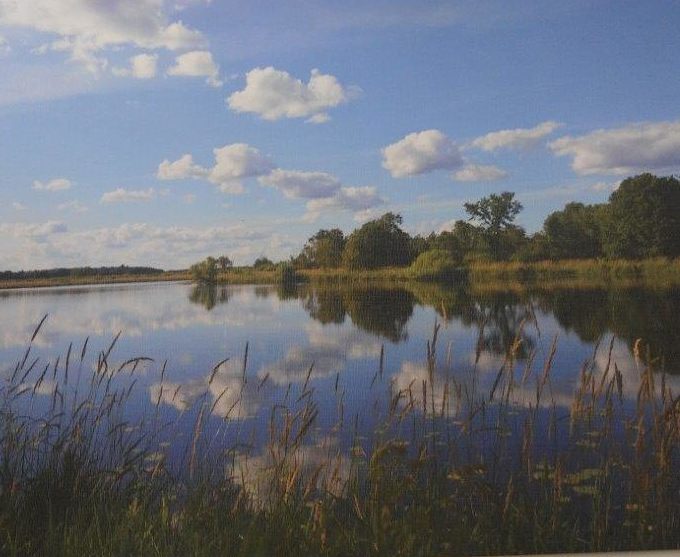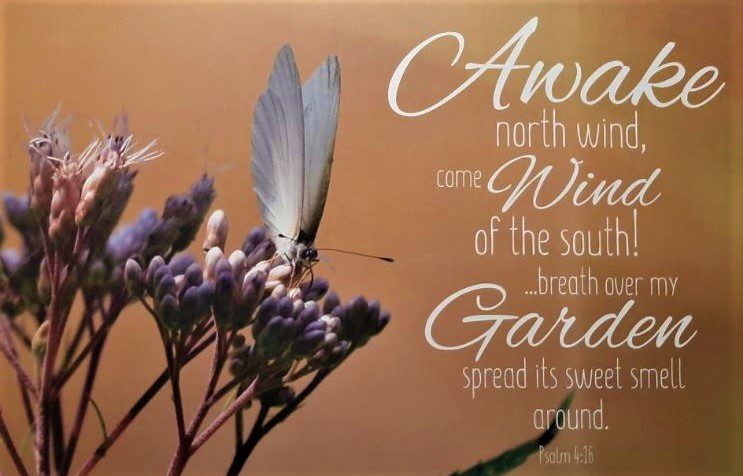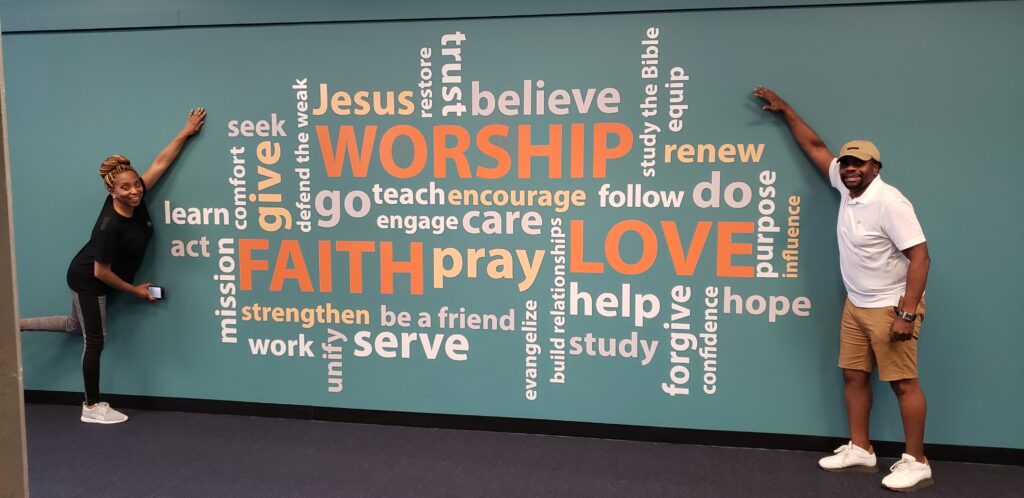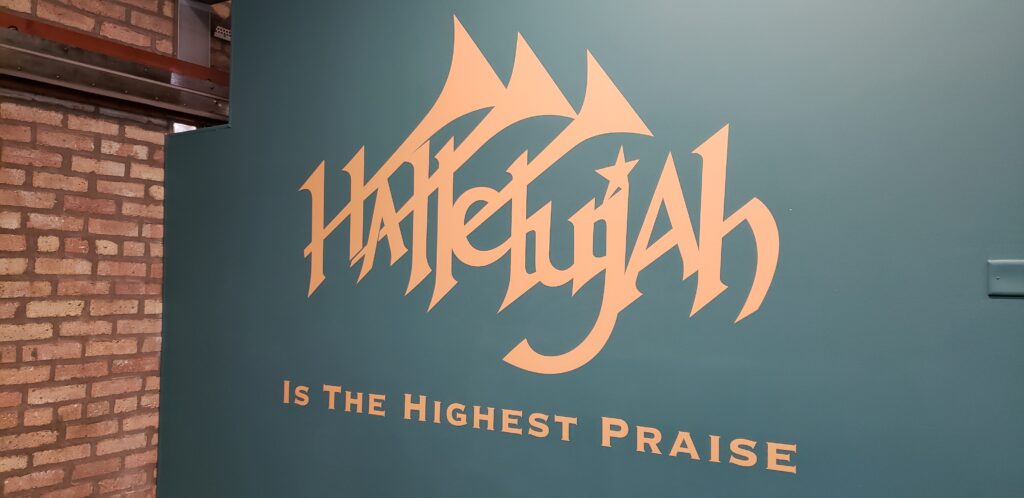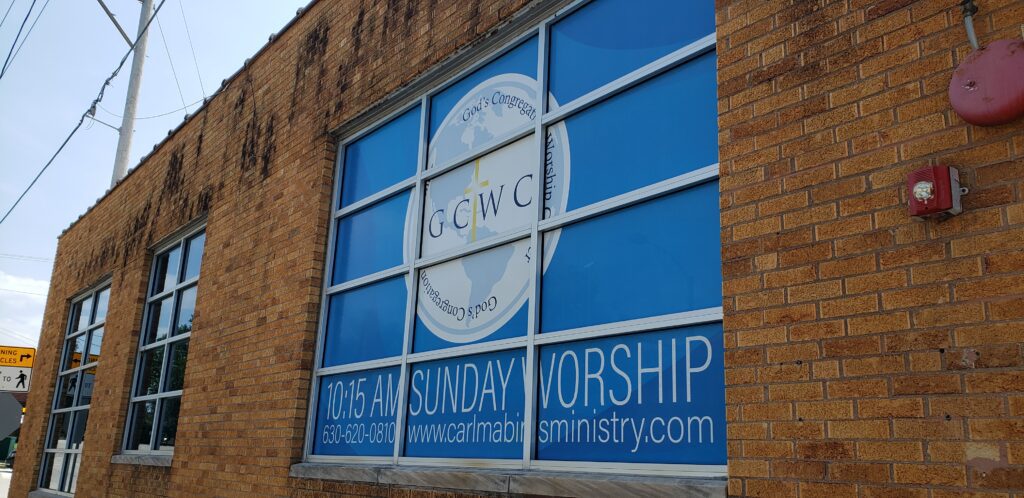 What is Experiential Graphic Design? [XGD]
By Peter Dixon
Experiential graphic design involves the orchestration of typography, color, imagery, form, technology and, especially, content to create environments that communicate.
Examples of experiential graphic design include wayfinding systems,architectural graphics, signageand sign programs, exhibit design,retail design,and themed or branded spaces. Increasingly, experiential graphic design involves the use of digital technologies and systems that present dynamic content through motion graphics and make possible rich interactions between a user in a place and the information being provided.
Operating at the intersection of communications and the built environment, the field embraces a wide range of disciplines including graphic design, architectural, interior, landscape, digital and industrial design.
The history of the field, also called "environmental graphic design," is rooted in the earliest forms of graphic communications such as cave paintings and examples of "environments that communicate" can be seen in the use of hieroglyphics in ancient temples, the stained glass of cathedrals and in today's hyper-communicative places such as the Ginza district of Tokyo and New York City's Times Square.
The practitioners of experiential graphic design in recent years have set the standards for wayfindingin transportation centers(airports, railway and subway stations), hospitals,museums and on city streets and highways. Learning and immersive environments such as museum exhibitions and public, civic and landscape place-making programs have benefited from the multidisciplinary talents of designers to shape experiences that orient, inform, educate and delight users and visitors.
Retail stores, entertainment and hospitality destinations–theme parks, hotels, casinos, sports venues, shopping malls– and other "branded environments" are using the tools and story-telling approaches of XGD to create more engaging and meaningful interactions with their customers.