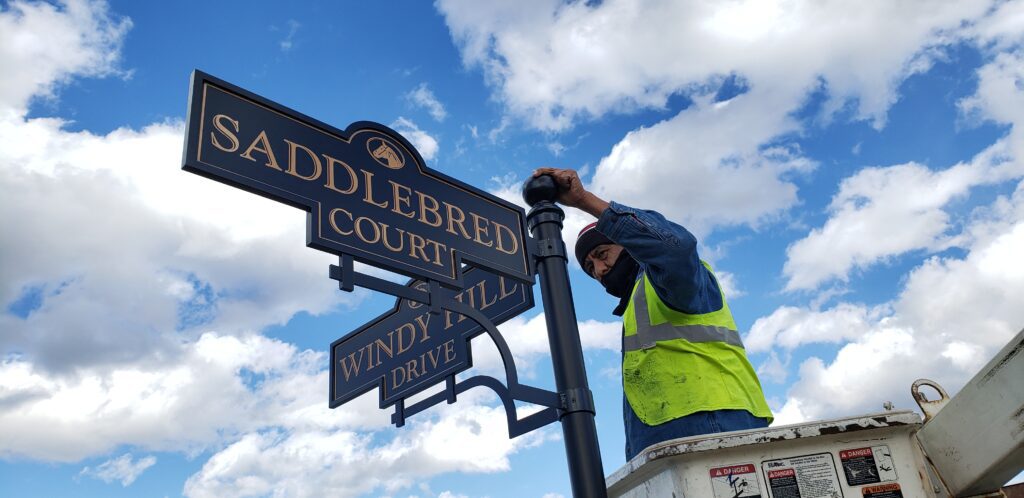 Sign Artist Studio will help design and plan a customized street sign solution for your subdivision or municipality. You choose from a variety of sign components and build a collection of signs that follow a theme. This results in a cohesive and artistic look and ambiance in your neighborhood. Emphasize a style or icon that reflects the character of your neighborhood. Our sign artists will work with your preferences to create a custom street signage plan that specifies everything that is needed and follows municipal standards. In addition, we'll create presentation materials that you may bring to your homeowner's association board or city planning committee.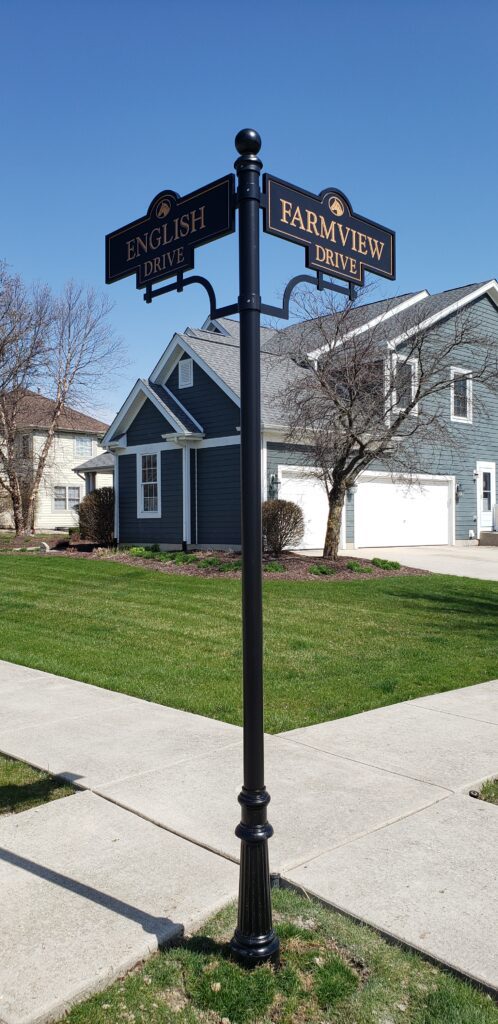 Customized street signs add artistic appeal to a neighborhood. They define the boundaries of your community while performing a vital safety function.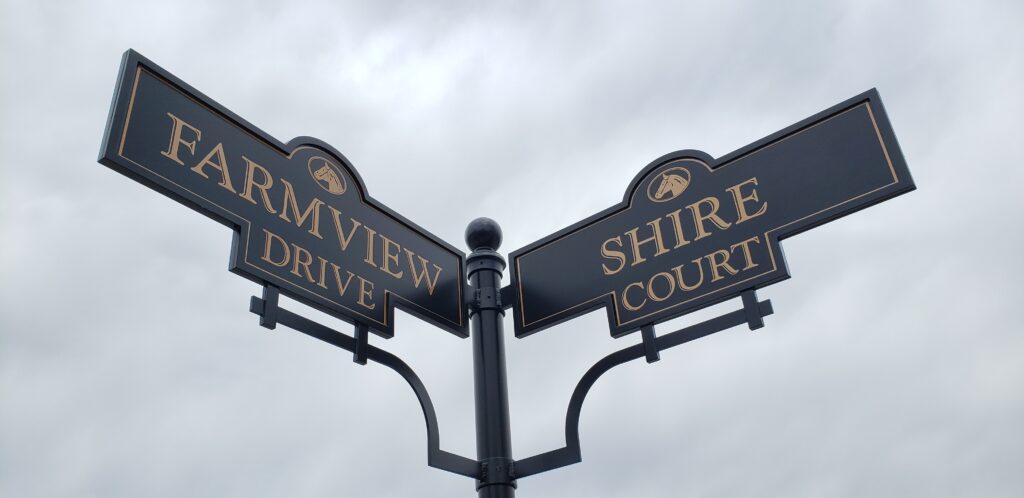 Custom street name signs may include design elements that coordinate with the identity of your subdivision or village.
Customized Traffic Control Signs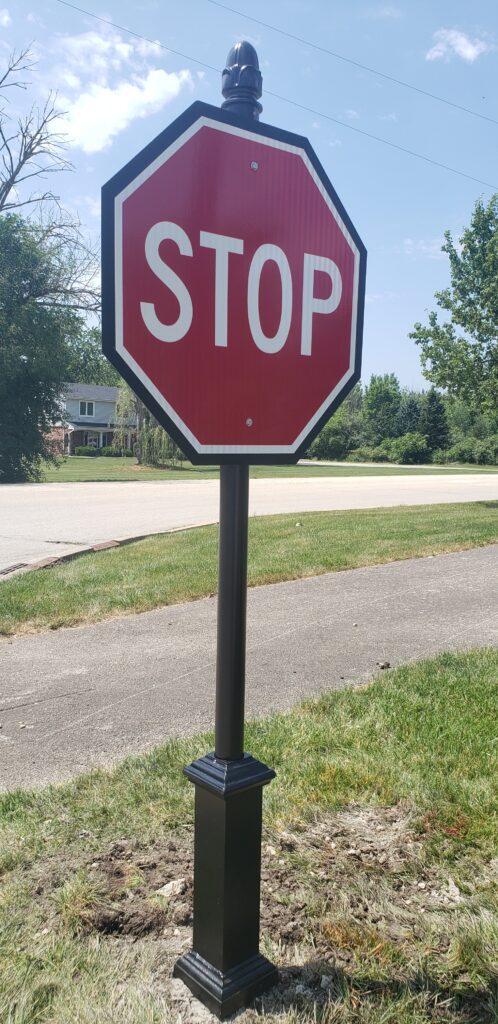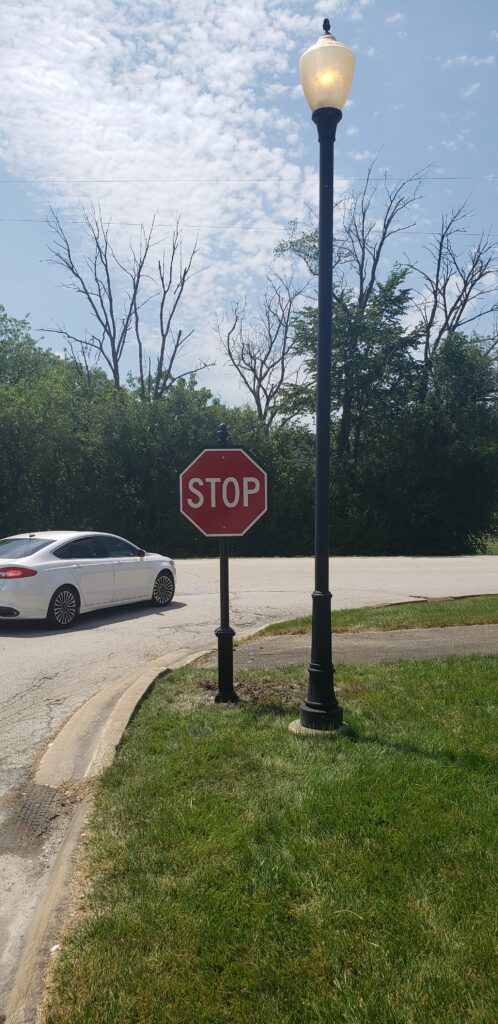 Custom street signs make your home easy to find in the event of an emergency, or when you have visitors. Consistently-styled signs are also landmarks for your neighborhood.
Synonyms for custom street signs: safety signs – traffic signs – traffic control signs – ornamental signs – directional signs – city signs – stop signs – yield signs – street name signs – road signs