Sign Artist was called on stage and publicly thanked by First Lady Gina and Pastor Carl Mabins, at their Grand Opening event.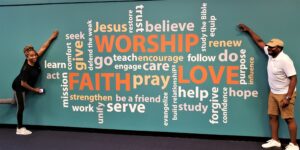 Murals, window graphics, privacy film, door signs — a new business needs branding throughout, and a new church is no exception. Signs create a vibrant space!
God's Congregation Worship Center's "First Lady" Gina Mabins and Pastor Carl Mabins had a vision to share, and turned to Sign Artist to help them visualize it in every corner of their new church home in Lombard, Illinois.  A word cloud mural transformed the plain wall below into a centerpiece, defining the core values of this congregation. Sign Artist is shown here on the initial site visit, that launched the branding of this worship space.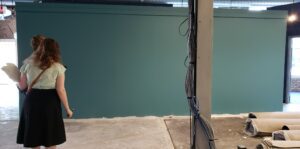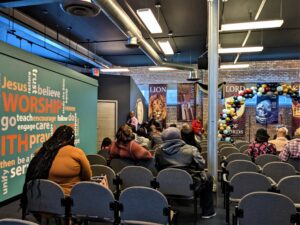 Sign Artist also attended the opening of God's Congregation Church, and First Lady Gina called Ed (President) and Marianna (Vice-President of Communications) to the stage, to thank Sign Artist for its professional and considerate service. Gina especially praised Ed for leading her through the sign design process, that incorporated Pastor Carl's and her own vision and art, with Sign Artist prints and installs.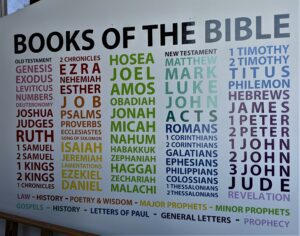 This colorful graphic in the youth room is actually a powerful memory device.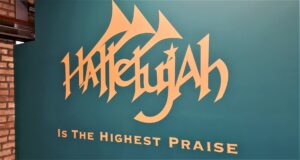 First Lady Gina spoke of the need for a large-scale "Hallelujah" graphic in their initial conversations. Ed suggested, "If you're going to have a 'Hallelujah Wall,' it should have trumpets!" Gina provided the image, and Sign Artist printed and installed it.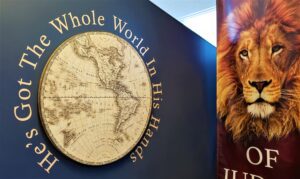 The existing art of the world and the Lion of God, above, was enhanced by text that Sign Artist installed around the globe. Signs create a vibrant space!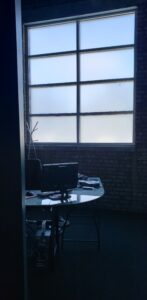 Privacy film cuts the glare in this office space, and protects Pastor Carl from the gaze of passersby.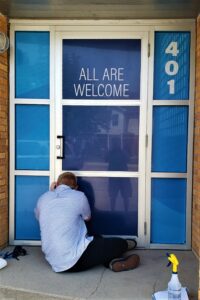 Perforated vinyl on the windows welcomes visitors, and also visualizes the church's identity, website and worship information.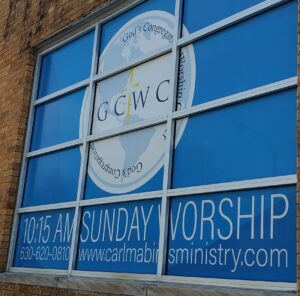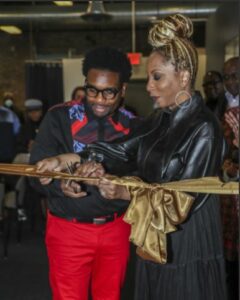 Celebrating their new church home, complete with vibrant signage, Pastor Carl and First Lady Gina officially cut the ribbon at their Grand Opening.
Looking for a creative, custom approach to brand your business or church? Give Ed a call at 630-594-4185.