Sign Artist uses die-cut, high-tech vinyl to deliver impactful signs for any space. Jaelex, in Chicago's northwest suburbs, loves this bold and sophisticated sign for its new office suite. Installing a 3-D lobby sign for a curved wall was not practical, and would not have delivered the optimal punch our… Read more
The Sign Artists
Helping You Create Your Branding Gallery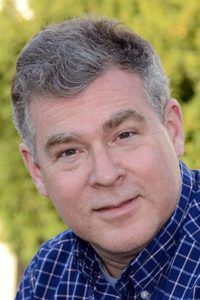 Ed Bartholomew
President of Sign Artist Inc., is thrilled to have the opportunity to work with his family.  He enjoys teaching and learning from the team every day.  He enjoys identifying methods to optimize quality and efficiency in business operations.  Ed draws upon his MBA from Elmhurst College and health care background to identify marketing opportunities. Ed ensures that custom office signs are an investment. He incorporates the insights of his family while guiding the team to best serve customers.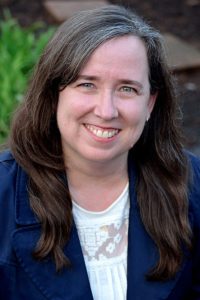 Marianna Bartholomew
VP of Communications, leads strategic marketing initiatives. She has over 30 years experience as a professional writer, magazine editor and layout/graphic designer.  After graduating with honors from DePaul University, she interned at the Smithsonian Institute in Washington DC.  Marianna raised three children while keeping her career in motion and has multiple roles at our sign company. Marianna makes sure custom signs are an investment.
Erin Bartholomew
Our Lead Graphic Designer earned her Bachelor's in Fine Arts from Elmhurst College. She incorporates her love of patterns and art history into her design process to create unique looks. Erin is also an illustrator who specializes in pen-and-ink drawings. Her breadth of skills enables her to bring your vision to life.
Dan Bartholomew
Our Production Manager sees that the signage projects stay on track and fabricates signs using a variety of materials. He is our lead operator of our wide-format HP Latex printer, Graphtec plotter and ShopSabre CNC router. He is also studying information technology in college. Dan leverages his photography skills and attention to detail to guide your project to successful completion.
Productivity: We create and install great signs that turn heads and generate business.
Adaptability: We work flexibly with each unique client and project.
Creativity: We blend striking designs with distinctive materials to make signs that inspire. Custom signs are an investment.
Efficiency: We value clear communication and goals, reliable turn-around, high quality and clean installation.
Why Is Sign Artist Studio Your Best Option?
We value earning your trust and would like to work with you beyond your current project.
Sign Artist Studio keeps up with trends in design. We're members of the Society for Environmental Graphic Design, for example.
We guide you toward signage that considers how people interact with their surroundings. What they see and what is appealing.
We have extensive experience in project management, media, graphic design, IT, the fine arts, human perception, as well as working with people with visual and physical challenges.
We leverage technology to optimize the appearance of your project.
ADA Signs
Acrylic Signs
Address Signs
Architectural Signs
Awning Signs
Banner Signs
Blade Signs
Branding Signs
Building Signs
Business Signs
Channel Letters
Dimensional Signs
Directional Signs
Directory Signs
Electrical Signs
Environmental Graphics
Etched Window Film
Flags
Green Wall Signs
Hanging / Projecting Signs
Hours Signs
LED Signs
Logo Signs
Lobby Signs
Metal Signs
Monument Signs
Murals
Office Signs
Street Name & Traffic Signs
Portable Signs
Post & Panel Signs
Privacy Film
SEG Signs and Displays
Sign Cabinets
Temporary Signs
Trade Show Exhibits
Vehicle Graphics
Wall Graphics
Wayfinding Signs
Window Graphics