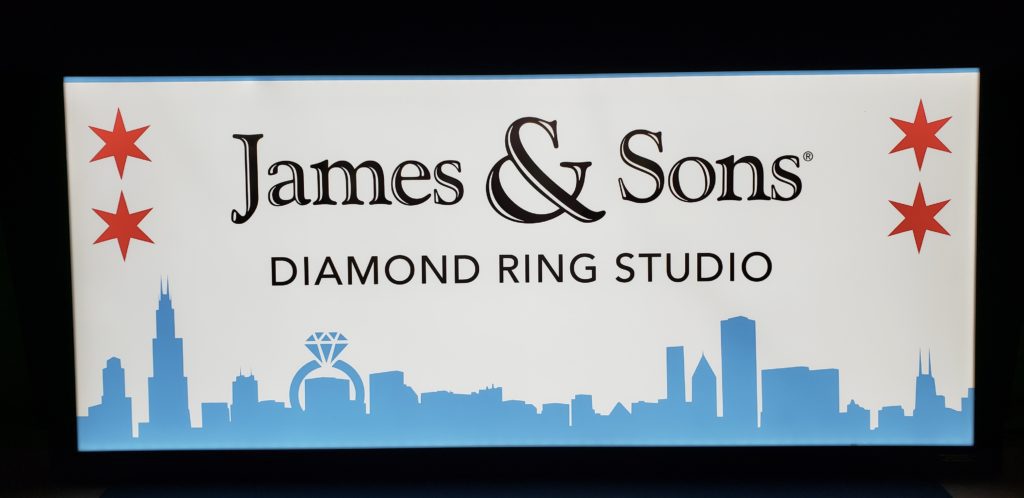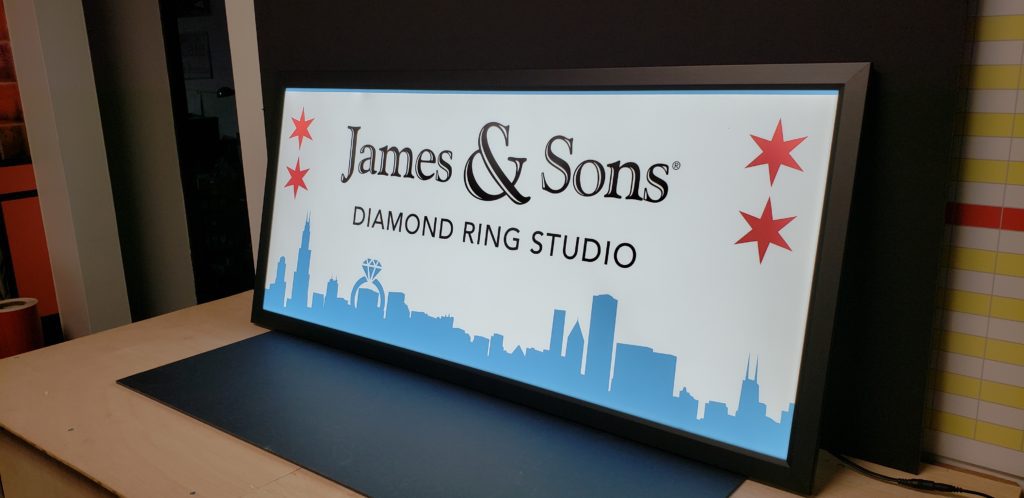 WKQX, James & Sons Diamonds Engage Sign Artist
James & Sons Fine Jewelers wanted to extend its new branding to the studio that they sponsor at radio station WKQX 101.1. The sign needs to be visible both in dim light and daylight to harmonize with the alternative vibe of this Cumulus Media station.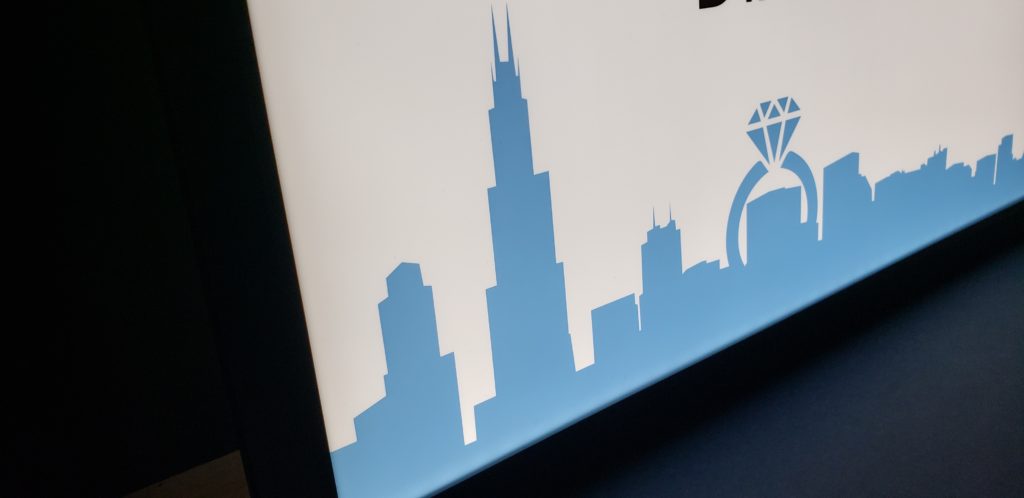 The LED light box features an aluminum frame, durable polycarbonate face and stunning translucent graphics. An innovative grid pattern allows LED light to traverse the background of the sign for bright, even illumination. What's even better is that the image may be changed if needed and the same light box used again!