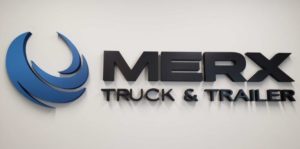 People heading up any enterprise, often pour hours into strategic plans, employee and client interactions,  but sometimes miss the obvious — planning for a stunning sign that will turn heads and generate buzz and business. Whether you're shopping for a new dentist or realtor,  a clothing boutique or condo, would you be more willing to try the establishment that features a yellowing, half-lit sign announcing its services…or a fresh sign with all letters intact? Do you enjoy seeing more than plain signage? A well-designed image or two, placed strategically, can make any sign more striking.
We've had a brutal winter in many parts of the U.S…and certainly in Chicagoland! Now is a great time to see if your shop, residential or corporate signage needs a face lift. We've already seen an uptick in business at Sign Artist, as customers are asking for new directory sign panels, banners for temporary branding until storefront build outs are complete, vinyl wraps to turn vans into  moving billboards, and new wall murals to brighten a shop interior.
If you have a dream for how to rev up the interior or exterior of your business,  contact us! You may be amazed at the tremendous variety of materials available that can move your project forward. Also, we have a fine artist on staff, who has a wonderful gift for grasping clients' visions and helping to make them a reality.
If you're tired of your branding and would like a logo re-design, Sign Artist is up for the challenge. Want to see some of the cutting-edge materials that make contemporary signs pop and also last longer? Reserve a time with us, and then come view samples of every imaginable kind of sign, in our showroom.  We look forward to "Springing forward" with you, as our weather changes, and we help you put on a fresh new sign for your business!