Not every sign has to be forever. Sign Artist can provide your business with temporary signage like large format banners and pop-up banner stands. Banners will quickly deliver the message.

High resolution printing and a fresh design from Sign Artist's graphic designer makes this banner stand out.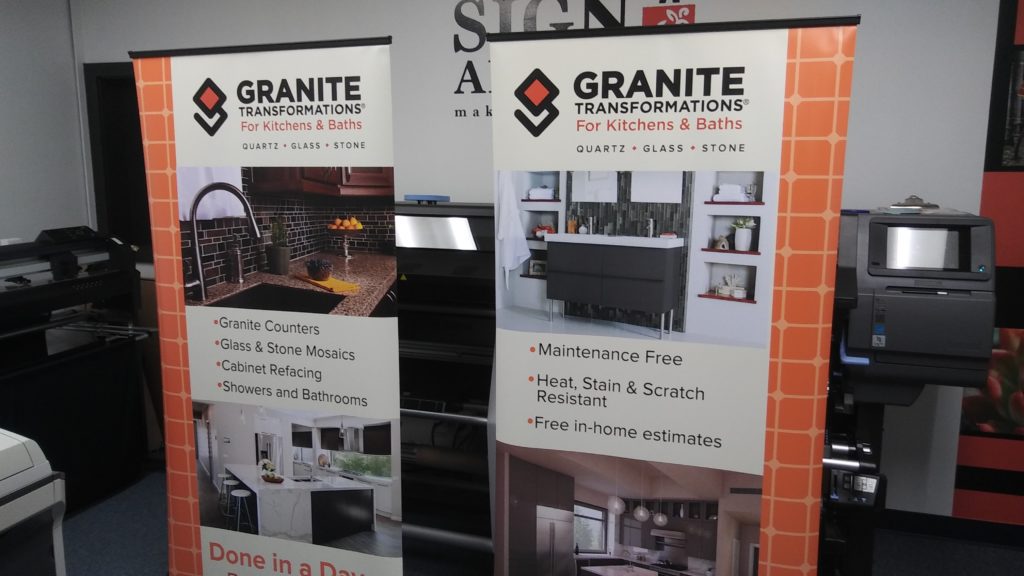 Great for events and short term displays at trade shows and conventions, pop-up banner stands are a portable and highly visible way to get your message across.
Contact the Sign Artist team to get your temporary signage needs solved!