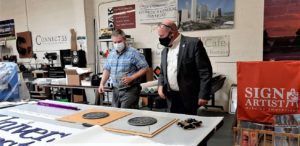 In Sign Artist's early days, we developed a model of operation we called "PACE." It's an efficient and effective strategy to keep clients happy, as we fabricate and install their commercial signage. We've stuck by it ever since:
P roductivity: We create and install great signs, that turn heads and generate business
A daptability:  We work flexibly with each unique client and project
C reativity: We blend striking designs with distinctive materials to make signs that inspire
E fficiency: We value clear communication and goals, reliable turn-around, high quality and clean installation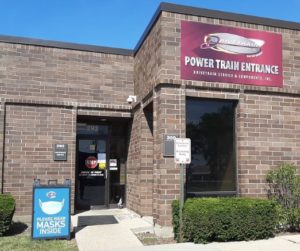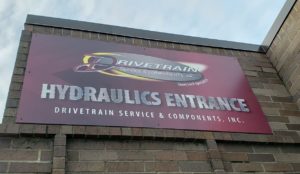 Yes, at Sign Artist, we "PACE" ourselves with these values and goals. The end result is loyal customers who turn to us time and again. For example, Drive Train Services in Bensenville, Illinois is a repeat customer, who benefits from a Sign Artist original Covid A-frame sign, vinyl application exterior directional signs, large exterior acrylic business signs mounted on brick, and dock signs.
Latsko Enterprises contracted Sign Artist for 200-plus interior and exterior signs for its Clark and Diversey high-rise residential property, including: ADA Braille directional signs; 3-dimensional, LED-illuminated entryway address numbers; brushed bronze, branded intercom panel; and framed evacuation map.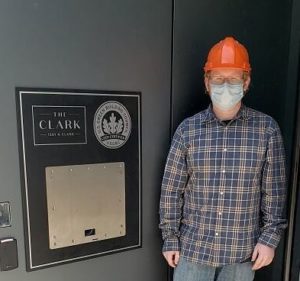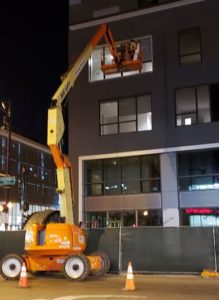 Sandburg Village in Chicago is a repeat Sign Artist customer, asking for several fabrication/install sessions for vinyl directional signs.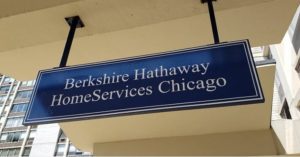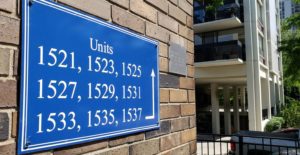 Chicago Cred asked Sign Artist for a cityscape wall mural, and is now asking for office nameplates.
Granite Transformations is a regional business, that has benefited from Sign Artist retractable signs and vehicle graphics.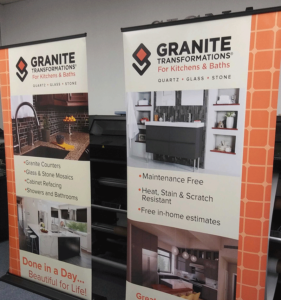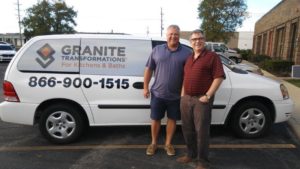 The DUMP furniture store in Deerfield, IL, asked Sign Artist to install a large, illuminated channel letter sign for its showroom, and an applied vinyl mission statement that covered a full wall, 20 feet above the floor. Our studio was asked to return, to apply more text to an interior showroom wall.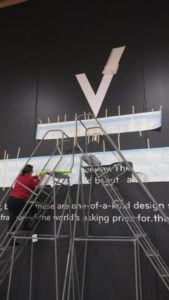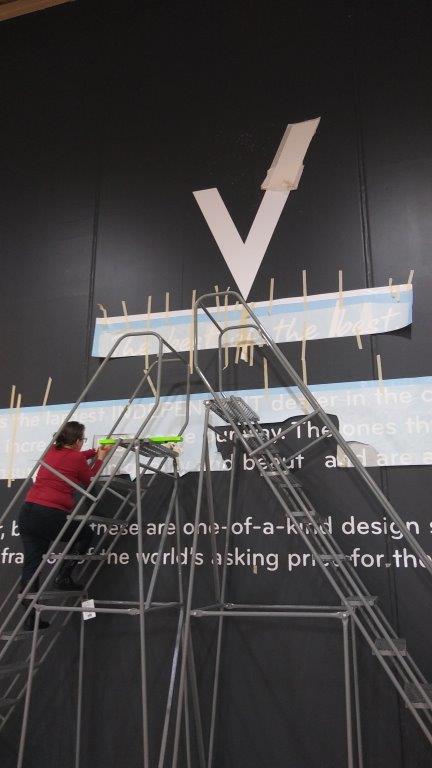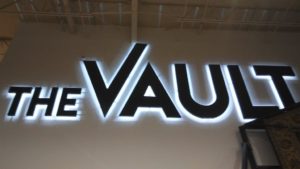 Integrity Exteriors has returned time and again, for a Sign Artist banner and to apply company branding to its fleet of vehicles.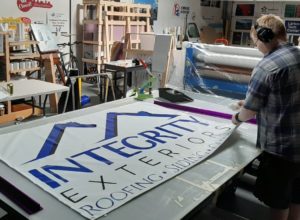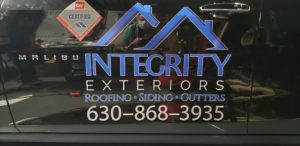 Elmhurst University in Elmhurst and University of Illinois in Chicago are also repeat customers, returning to Sign Artist for an array of sign needs, such as monuments, directories/maps, wall murals, vehicle graphics, 3-dimensional acrylic letters, brushed bronze plaques, and more.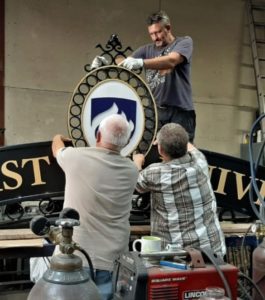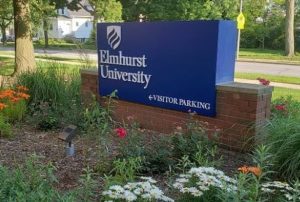 Elmhurst Auto Care: After fabricating and installing new sign panels and a message center in an exterior pylon sign for this customer, we designed and provided business gift certificates and business cards.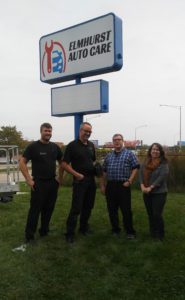 Often, customers approach Sign Artist with one or two sign needs. After having a great experience with our team, and seeing the professional, striking results in their newly-installed signs, customers get creative and return with a full basket of branding and signage needs. Signs of all kinds are a great way for businesses to get their message across, and attract new customers! How might we help you?