When the Roosevelt University sign became Roosevel University, the Sign Artist team stepped up to replace the missing "T".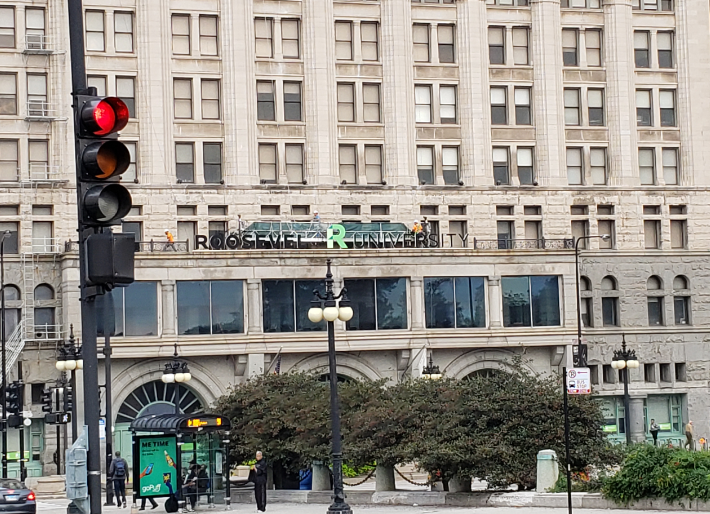 First, we made sure the injured "T" got where it needed to go safely…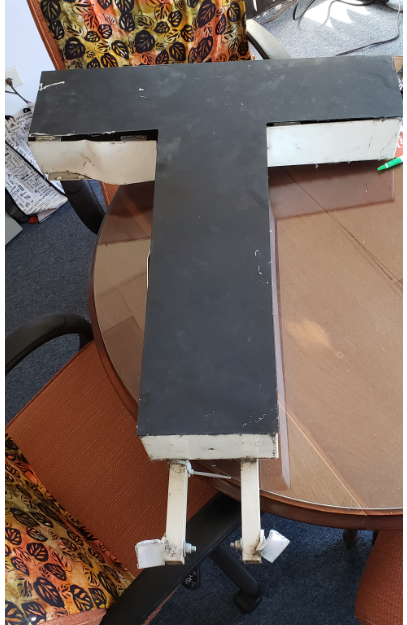 Then we made a replica "T"…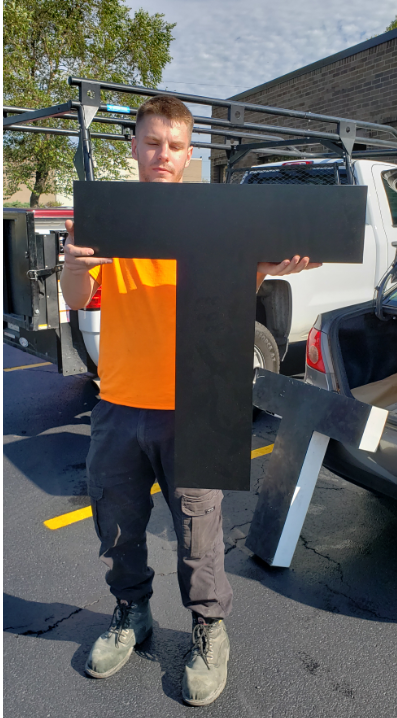 And up it went! The Sign Artist team was exited to help Roosevelt University repair its sign and illuminate downtown Chicago better than ever!