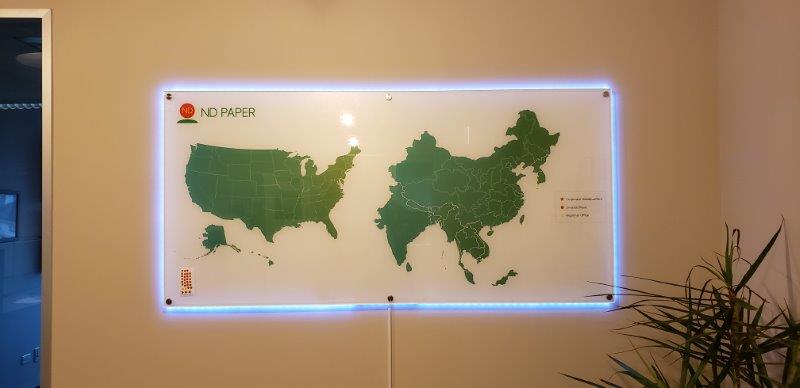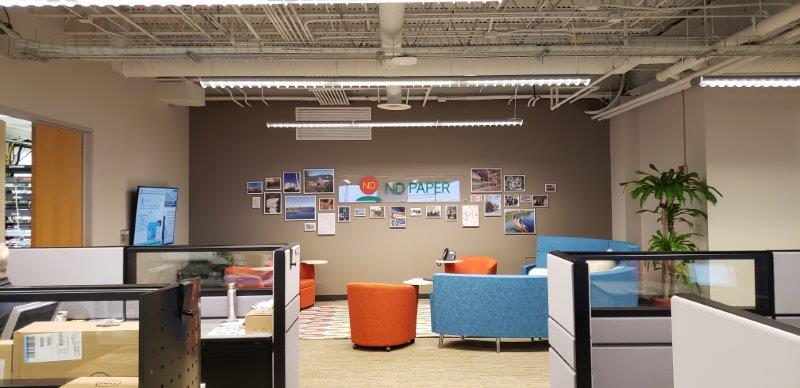 ND Paper is a subsidiary of global paper product manufacturer Nine Dragons Paper, a large manufacturer in Asia. ND Paper is an environmentally-friendly company that produces high-quality packaging materials. The company operates mills in Maine, Wisconsin, and West Virginia that produce more than 1.2 million short tons of pulp & paper annually. Many of their products are created from recycled materials.
ND Paper is proud of their 1,400 dedicated employees. To celebrate the strong sense of community that inspires their corporation, ND Paper engaged Sign Artist to create and install a number of galleries in their Oak Brook Terrace, IL US headquarters.
These include 10 acrylic panels with corporate branding and messages. Featured among them is a world map with LED back-lighting to showcase the many global locations of the company. A space known as the "Bullpen" is both an area to stimulate conversation and to salute the history and environmental awareness of ND Paper. Over 20 photographs illustrate images of the people and places where forests grow, the products are made and newly-planted trees replenish natural resources.
Sign Artist has the resources to brainstorm, design, plan and deliver corporate environmental landscapes. We provide the images you need to inspire creativity and productivity in your business or organization. Our goal is to build a trusting relationship with our customers. Contact us, we'd really like to discuss your project with you!
ed.bart@signartistusa.com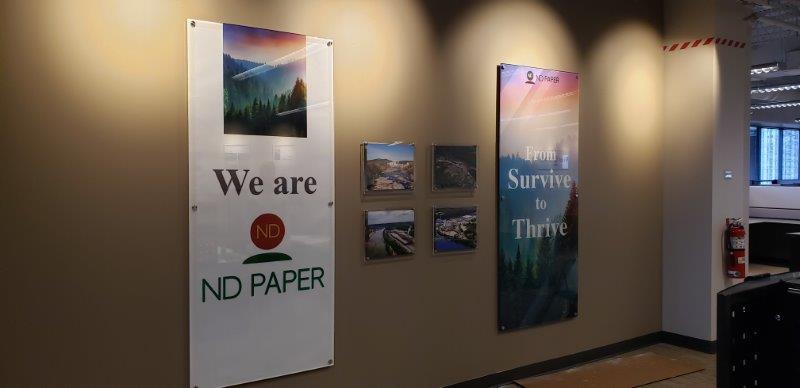 630.594.4185