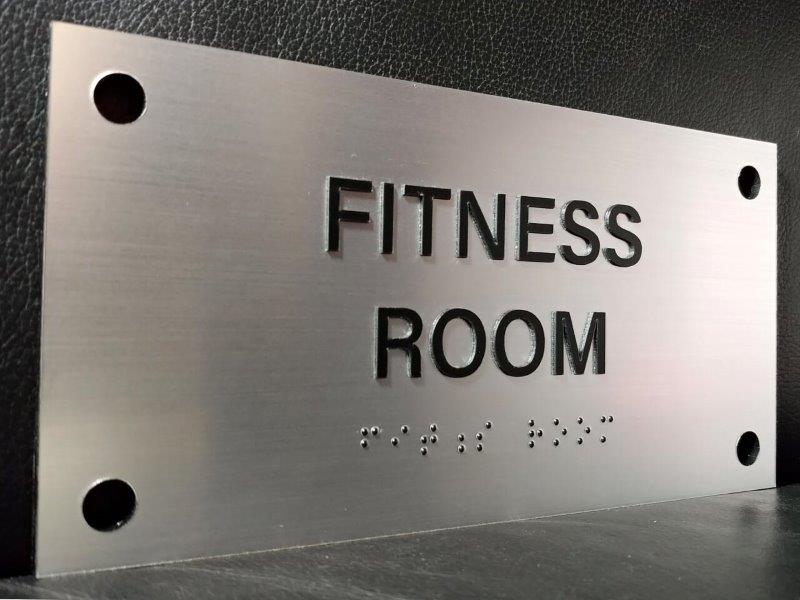 Over 3 million Americans had significant visual impairment in 2015. The National Institutes for Health estimate that this number will double by 2050! The Americans with Disabilities Act (ADA) was amended in 2010 to include standards for accessible design. The standards specify making signs easier to read for all public buildings.
ADA signs include raised type and Braille. The dimensions of the sign, the size of the letters, color contrast and the spacing of the text all must be according to standards to make a sign ADA compliant. Not only does this satisfy the ADA guidelines, it makes the signs easier to read.
Sign Artist ensures that each ADA sign is created to satisfy regulatory requirements. We're educated in the construction of ADA signs and we are operated by a professional occupational therapist. One more advantage that Sign Artist brings to the table.